Yup that's right, i got an award from my friend marcelle : http://makingbabies-sa.blogspot.com . Thanks girl, love it!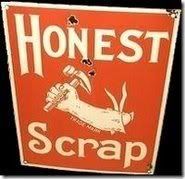 So with keeping up with the instructions of accepting this award, I will now tell you 10 things about myself that you may/may not already know:
1. I am a poanything addict :)
2. I am a total baby freak, anything to do with or about babies I will be fascinated with.
3. I'm a qualified infant massage instructor (yes I know most may know this already)
4. I am dangerous if let loose in a kitchen, can't cook to save my life!
5. I am the sibling of two brothers and two sisters
6. I have three tattoo's. One on my shoulder of the moon (my birth planetary symbol). One on my right foot which is Connor's birth date in roman numericals, surrounded by flowers. And one on my left ankle of a butterfly.
7. My favourite lucky number is 7. I was born on the 07.07 and Connor was born on the 17.07.2007
8. Recently I can't get enough of prawns - man i love them!
9. I used to be quite the rebel when i was younger, but have since settled down (a bit)
10. I am actually a very shy person until i get to know you (but then once i know you, I won't nor can't shut up!!
XXX